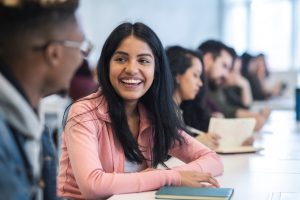 Self-determination refers to the ability of an individual to make choices based on their own preferences, values, and goals, without external interference or coercion. It is the belief in one's autonomy, strength, and the right to control one's own destiny through their personal internal motivations. An individual that has a strong sense of self-determination likely possesses tenacity and the desire to succeed, regardless of what challenges may appear.
Within the realm of martial arts, self-determination can be present in someone who is focused on their goals to climb the ranks and will make that goal a priority regardless of what challenges they may encounter. Because we see tenacity in these individuals, their commitment to the art is obvious – demonstrated through their attention to detail, their resilience, and their never-ending quest to become better.
From beginning as a student to a lifetime of learning, martial arts is a comprehensive experience that is instrumental in mastering self-determination. Throughout the learning process, students inevitably gain a fuller comprehension of themselves through self-awareness, they practice self-discipline and control through consistency, they surround themselves with like-minded individuals who support their goals, and they cultivate a mindset of growth that builds their strength and desire to control their own future.
Building a strong, resilient sense of self-determination is a gradual process that is achieved through taking proactive steps with an intention towards personal improvement. Let's discuss a bit more about what it means to work towards a solid foundation of self-determination.
————————————————————————————————————————————————–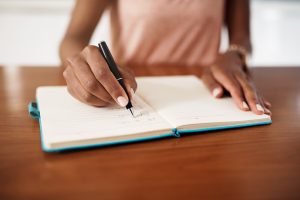 One of the first places to begin on the roadmap to self-determination is to identify your values and goals. Take the time to reflect on your core values and what truly matters to you – what is your passion? What do you stand for, regardless of the circumstances? Reflect on the principles that define who you are, and the causes that ignite your soul. Ask yourself: What is most important to me? Identifying your core values and passions will serve as a guiding compass on your journey, anchoring you in authenticity and aligning your actions with your deepest beliefs. Use this introspective exploration, for it will illuminate the path ahead and empower you to make choices that resonate with your true self.
After solidifying your values and determining what's important to you, define your short-term and long-term goals, both within martial arts and other areas of your life. Establish specific, measurable, attainable, relevant, and time-bound (SMART) goals. Break down larger goals into smaller milestones to track progress and maintain motivation. Please remember smaller milestones do not mean that you are falling behind the process or failing.  Setting challenging yet achievable goals encourages you to push your limits and demonstrates your self-determination in action without creating a situation that is too difficult to overcome.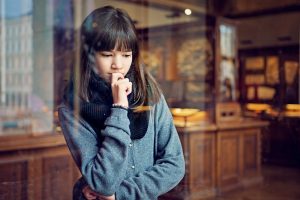 Once you have clarified your goals, it's important to review the concept of self-awareness. Understand your strengths, weaknesses, and areas for improvement – and be honest with yourself! Nobody is perfect, and you are at the beginning of a journey that will entail much work yet will reap many benefits.
Reflect on your experiences, achievements, and setbacks, both in martial arts and in your personal life. Identify what may have pushed you towards prior achievements, and perhaps what caused your setbacks. Again, it's important to be honest so you can pinpoint what to do and what NOT to do in your quest of self-determination. All these details will help you solidify your goals.
While self-reflection entails identifying and working towards a solution in areas you may be lacking, it's important to understand that this isn't an identification of weakness. It becomes an exercise towards gaining full comprehension of where you stand physically, mentally, and emotionally.
By developing self-awareness, you can better align your actions with your intentions and make informed decisions that support your self-determination.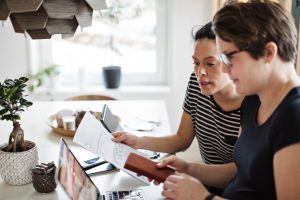 Once your goals have been identified and you're beginning to understand your personal keys to success through self-reflection and awareness, it's important to establish a routine of consistency through self-discipline.
Self-determination requires discipline and consistency. Analyze your current environment (work, school, sports, etc.) and establish a routine for training and goal pursuit… and commit to it. Even on days when your motivation is low, practicing discipline and maintaining consistency will help you stay on track and build resilience.
We have noticed with our students that if they "give up" temporarily due to lack of motivation, it is incredibly difficult to jump back into things. To avoid losing valuable learning experiences and time, push yourself to stick to your routine.
If you find that your motivation is still lacking, grab a partner and hold one another accountable. Online martial arts is a great way to gain fitness, both body and mind, and even better when shared with a friend. The inherent flexibility of our program allows all students to train wherever they are most comfortable, so grab a buddy, head to the park, and start training! No excuses!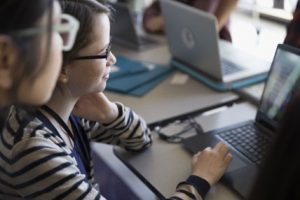 Within the concept of shared motivation through accountability, surround yourself with supportive individuals. Seek out a friendship based of like-minded individuals: this can be martial arts instructors, training partners, or fellow practitioners. It doesn't have to be someone already involved in martial arts, either.
The point is that when you share your time with people who hold the same core values and beliefs that you do, chances are they also share the motivation to achieve and complete their own journey of self-determination. Remember – who you choose to share your life with reflects who you are as well.
Surrounding yourself with like-minded people doesn't mean surrounding yourself with identical individuals. Rather, it means connecting with people who share a similar drive, mindset, and commitment to personal growth. Their presence becomes a powerful catalyst for your own self-determination, and nurtures a supportive network that inspires, uplifts, and amplifies your journey of personal empowerment.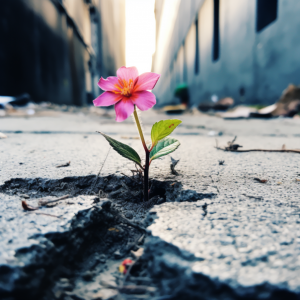 Taking control of your life through determining your goals, being honest with yourself through reflection and self-awareness, maintaining a structured routine through self-discipline, and surrounding yourself with like-minded people will cultivate a growth mindset. Embrace the growth mindset concept, which involves believing in your capacity for achievement and success, embracing challenges, and seeing setbacks as learning opportunities. Understand that these setbacks are temporary, and that effort, practice, and perseverance will lead to improvement.
Adopting a growth mindset supports your self-determination by fostering resilience and a positive attitude towards achieving your goals. It unleashes the full potential within you! By believing in your capacity to learn, adapt, and grow, you will become empowered to take ownership of your life, make choices aligned with your values, and pursue your passions with confidence. It will open doors to self-discovery, innovation, and the realization of one's true potential.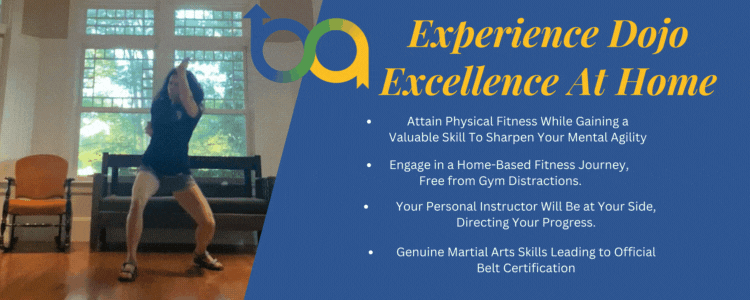 Remember, building self-determination is a personal journey that takes time and effort. Be patient with yourself, stay focused on your goals, and continuously work on developing the mindset and behaviors that align with your values and aspirations. This is a personal voyage unique to each individual, so don't worry about keeping up with anyone but yourself.
Embrace the process, have confidence in your abilities, and stay committed to your growth. Approach challenges with curiosity, resilience, and a determination to overcome obstacles, propelling yourself closer to your goals.
The journey may have ups and downs, but with patience, perseverance, and a resilient spirit, you can shape the life you aspire to live. Trust yourself, believe in your potential to succeed, and embrace the transformative power of self-determination.